Mach3 CNC CONTROLLER SOFTWARE
Mach3 CNC CONTROLLER SOFTWARE
Mach3 CNC Controller software will convert your PC into a fully functional 6 axis CNC Controller. Mach3 is one of the most popular CNC Controllers for both DIY and Industrial machines. Mach3 works on most Windows PC's to control the motion of motors (stepper & servo) by processing G-Code.
Mach3 is a feature rich program which is also easy to use. It works with other programs and will import DXF files, generate G-Code, fully customizable. Works with CNC Routers, Milling Machines, Lathes, Plasma Cutters and Lasers.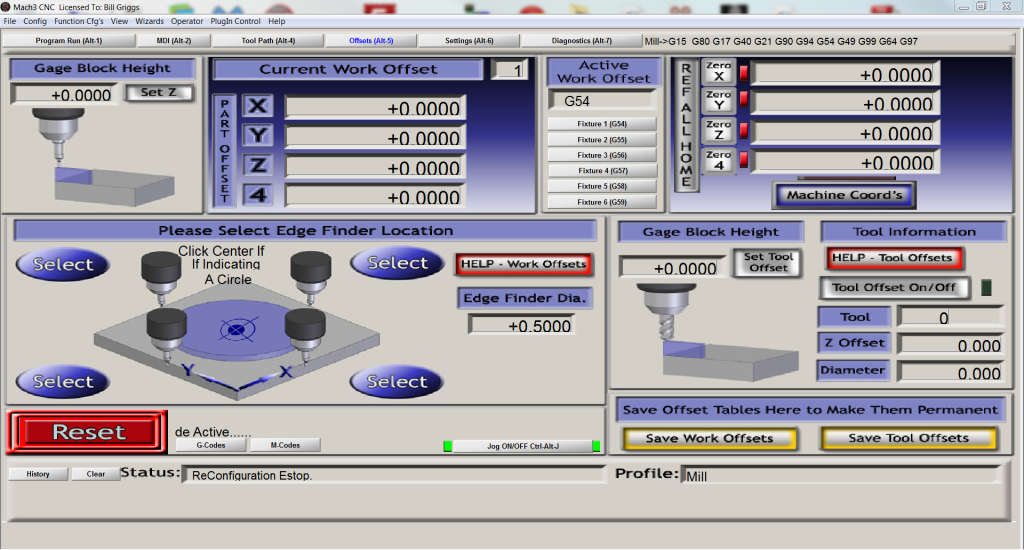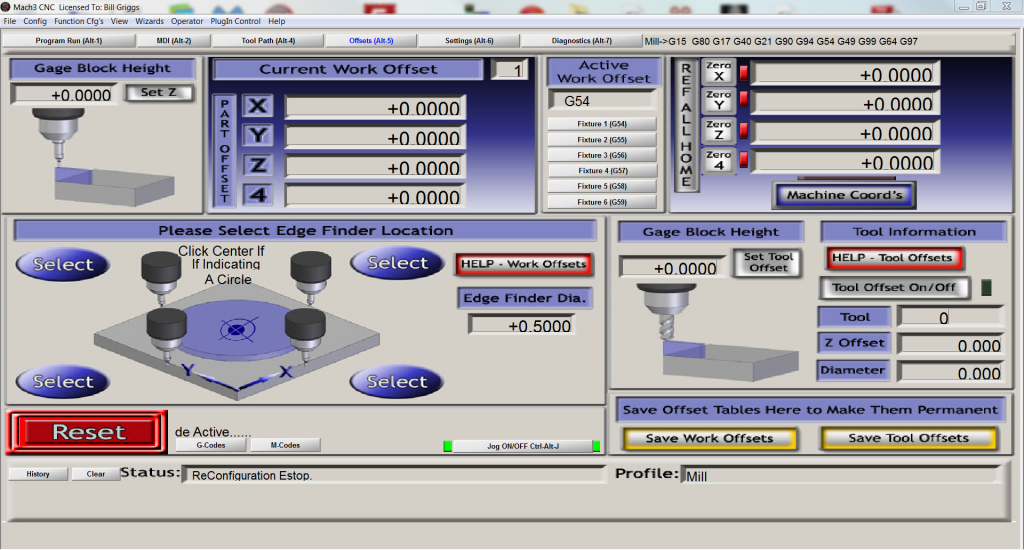 Benefits of Mach3:
Transform your PC into a fully functional, 6axis CNC controller. No need to pay for a high priced controller panel.
Mach3 makes it easier to work with the files you know and love. You can directly import DXF, BMP, JPG, and HPGL files through the free LazyCam addon.
You can see what your G-code is doing with the Visual Gcode display.
Can't afford stand alone CAM software? Well Mach3 can generates Gcode via LazyCam or Wizards.
If you don't like the way the screen looks you can change it. Mach3 has a fully customizable user interface with lots of free and paid, ready made screen sets.
If you don't see a function you need, you can write your own with Customizable M-Codes and Macros using VBscript.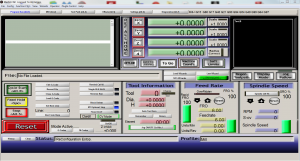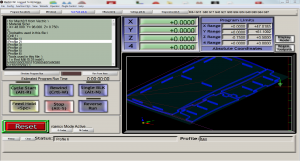 Different materials require different speed and feeds. Cut better more accurate parst by controlling the spindle speed with Mach3.
Remotely turn equipement on or off with Multiple relay control. No more ruing parts because you forgot to turn on the coolant.
Manual pulse generation
Video display of machine
Touch screen ability
Full screen eligibility
Mach3 has successfully been used to control the following types of equipment:
Lathes
Mills
Routers
Lasers
Plasma Cutter
Engravers
Gear cutting